Lemons
Lemon differs from other citrus fruit due to its greater sensitivity to low temperatures, surpassed only by that of lime and cedar. This has led citrus cultivators to cultivate it in particularly mild environments, where there are no frosts, so in Italy it is found in coastal areas with a milder climate present in Sicily and Calabria. Today in Italy, the main varieties of lemons in cultivation are native: Femminello Zagara bianca, Femminello Siracusano, Monachello, Interdonato, etc.
The Femminello Siracusano and the Monachello (typical Etna lemon) with their three blooms, with its three blooms: the primofiore (from November to April), the bianchetto and the verdello (from May to September).

Secure payment with PayPal

Always free returns

Free shipping when purchasing citrus fruits or for orders over 49.00 euros (only for Italy)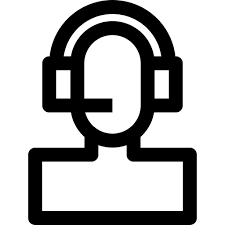 For information contact us by phone at 3319199927 or write to shop@naturalsucchi.it
Warning: The product is not calibrated. Therefore, in the same package there may be citrus fruits of different sizes.
The peel of the product is not treated with any chemical product, which is why it is totally edible.
Citrus fruit excellent to be consumed as fresh fruit or for the production of preparations such as jams, juices, sorbets and liquor.
Characteristics and quality requirements Lemons Femminello Primofiore varieties:
Municipality: Siracusano- Zagara Bianca- S. Teresa
Shape: elliptical with a rounded base and slightly umbonate apex
Skin color: citrine yellow, light yellow
Pulp color: citrine yellow
Maturation and harvesting period: all year
Yield in juice (1) Minimum value%: 30 for verdelli and primofiore> 30 for other limon
Total soluble solids (2) Minimum value (° Brix)%: <6.8 to 7.5>
Total acidity (3) maximum value (g / 100 ml): <4.5 a 6>
Maturation ratio (4) (SS.T./Acidity T.) Minimum value: <1.09 to 1.21>
(1) = determined by citrus squeezer with birillatrice (2) = determined on the filtered or centrifuged juice (3) = expressed as anhydrous citric acid (4) = determined as Brix / Acids ratio
2 other products in the same category: