Lemon essential oil
Cold extracted lemon essential oil

Secure payment with PayPal

Always free returns

Free shipping when purchasing citrus fruits or for orders over 49.00 euros (only for Italy)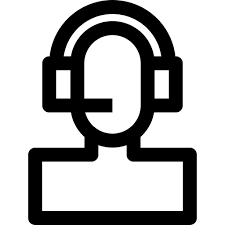 For information contact us by phone at 3319199927 or write to shop@naturalsucchi.it
How to obtain the product: The essential oils of citrus fruits marketed by Natural Succhi, are extracted from citrus fruits of the highest quality, coming from organic or conventional agriculture. The extraction of essential oils takes place through the punching of the outer rind or by shading, once the oil is expelled it is captured by spraying water at high pressure and conveyed inside centrifuges, which in turn separate the water from oils by cold extraction. At this point the oils are packaged and stored at a temperature of +5 ° C.
Origin of the product: Italy, from conventional and organic agriculture.
Type of packaging: Aluminum bottle.
History of the fruit: The lemon is distinguished from other citrus fruit by its greater sensitivity to low temperatures, surpassed only by that of lime and cedar. This has led citrus cultivators to cultivate it in particularly mild environments, where there are no frosts, so in Italy it is found in coastal areas with a milder climate present in Sicily and Calabria. Today in Italy, the main varieties of lemons in cultivation are native: Femminello Zagara bianca, Femminello Siracusano, Monachello, Interdonato, etc. The cultivars used for our juices are the Femminello Siracusano and the Monachello (typical Etna lemon) with their three blooms, with its three blooms: the primofiore (from November to April), the bianchetto and the verdello (from May in September). The nutritional importance of lemons was already known at the end of the 18th century, when important quantities of these fruits were embarked on ships for the prevention of scurvy, a disease caused by the lack of ascorbic acid (vitamin C).
In the Italian adult population a daily intake level of 60 mg ascorbic acid is recommended, therefore considering that on average orange and lemon contain 50 mg / 100 g it is possible to assert that a daily consumption of citrus fruit allows the almost total coverage of the daily requirement of C vitamin.
Data sheet
Color

giallo/verde

Rotazione ottica (20 °C)

da +59° a +65°

Aldeidi% (CHIM)

da 3,20 a 3,80 g/100 g

Peso specifico (15 °C)

da 0,855 a 0,857

Indice di rifrazione (20 °C)

da 1,4740 a 1,4755

Punto di infiammabilità

superiore a 48 °C

Odore

tipico di limone

Aspetto

limpido

Conservazione

keep the product at a temperature of 0 ° C / + 5 ° C

Shelf life

12 months from the time of packaging
2 other products in the same category: