Mandarin essential oil
cold extracted mandarin essential oil

Secure payment with PayPal

Always free returns

Free shipping when purchasing citrus fruits or for orders over 49.00 euros (only for Italy)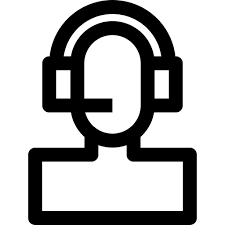 For information contact us by phone at 3319199927 or write to shop@naturalsucchi.it
How to obtain the product: The essential oils of citrus fruits marketed by Natural Succhi, are extracted from citrus fruits of the highest quality, coming from organic or conventional agriculture. The extraction of essential oils takes place by puncturing the outer rind or by shading, once the oil has been expelled it is captured by spraying water at high pressure and conveyed into centrifuges, which in turn separate the water from oils by cold extraction. At this point the oils are packaged and stored at a temperature of +5 ° C.
Origin of the product: Italy, from conventional and organic agriculture.
Type of packaging: Aluminum bottle.
History of the fruit: the mandarin has different cultivars and two types of mandarins are marketed: the Municipality and the Ciaculli Tardivo, both products of the Sicilian tradition, unsurpassed in aroma and taste. Their marketing runs from December to March. - Common Mandarin. These fruits ripen from December to January, have a medium size, a roundish spherical shape, flattened at the poles. The skin is thin. Both its olfactory and taste characteristics are good: the pulp is of an intense orange color, fragrant, sweet and juicy. - Late Mandarin. These fruits ripen from February to March, are of medium caliber and oblate shape; the peel is pale orange and smooth. Both the olfactory and taste characteristics are good: the pulp is orange, with a fine texture, with few seeds. Very rich in vitamin C, mandarin is also rich in fiber and carotene and also has many B vitamins and vitamin A, in addition to a substantial percentage of iron, magnesium and acid
Folic. Considering the considerable quantity of fibers present in it, the mandarin is particularly indicated for the well-being of the intestine and is indicated in diets because it presents itself as a nutritious and easily digestive fruit.
Data sheet
Color

china/verde/rosso/giallo

Rotazione ottica (20 °C)

da +65° a +75°

Aldeidi% (CHIM)

da 0,50 a 0,70 g/100 g

Peso specifico (15 °C)

da 0,850 a 0,855

Indice di rifrazione (20 °C)

da 1,4745 a 1,4780

Punto di infiammabilità

superiore a 48 °C

Odore

tipico di mandarino

Aspetto

limpido

Conservazione

keep the product at a temperature of 0 ° C / + 5 ° C

Shelf life

12 months from the time of packaging
2 other products in the same category: